The School District of Pickens County is excited to begin the 2021-2022 school year on Tuesday, August 3. We have been working to finalize our school Back-to-School Safety Measures. Please carefully review the information on the attached infographic as we prepare to return for the 2021-2022 school year. Visit the SDPC website for full information. COVID Update page on the SDPC Website -
https://www.pickens.k12.sc.us/page/covid-19-info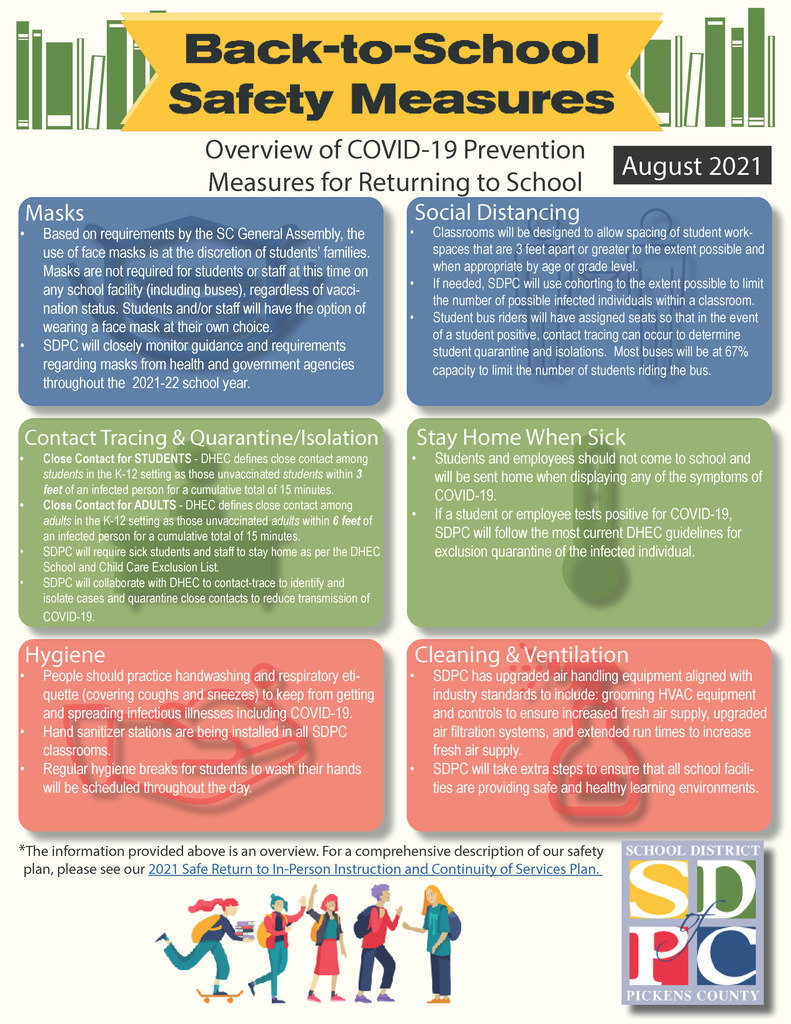 Don't miss our last day of Pre-Registration! Be here at 9am or 4pm today. The first day of class will be August 9th. Call (864) 397-3800 for more information.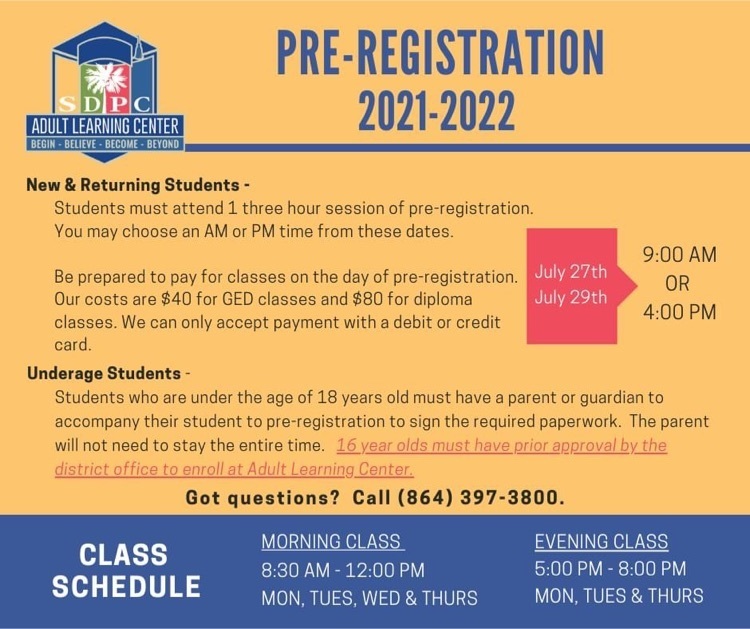 Congratulations to Ethan our latest graduate! #GED #scadulted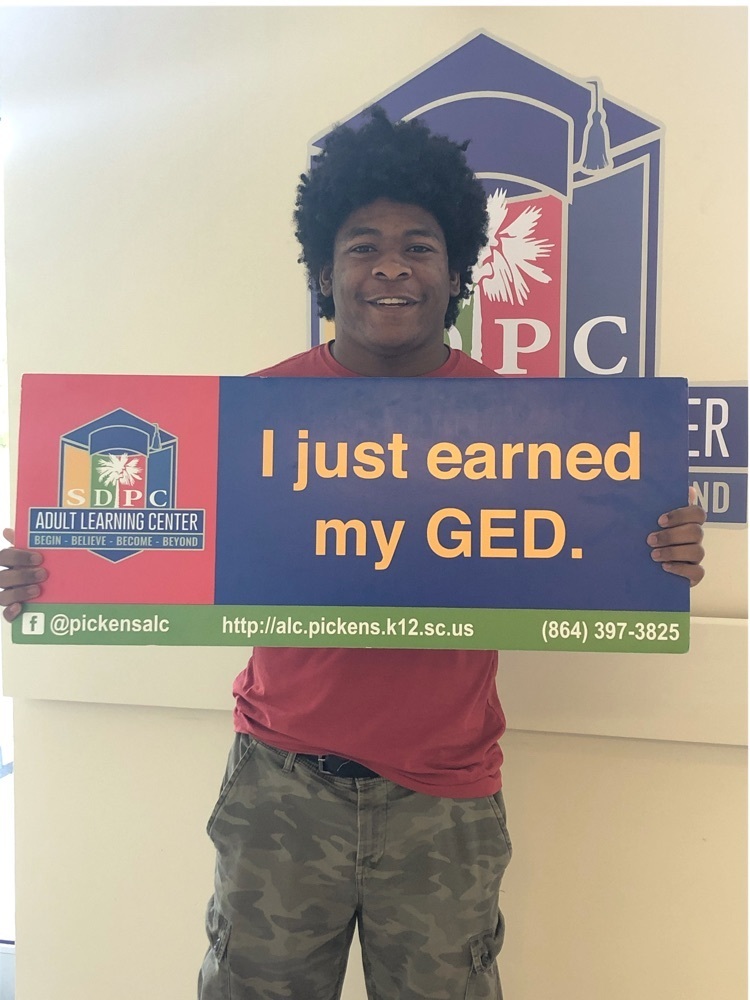 Determined teachers and a determined student prove that hard work pays off! Congratulations Kimberly, our newest graduate. #scadulted #GED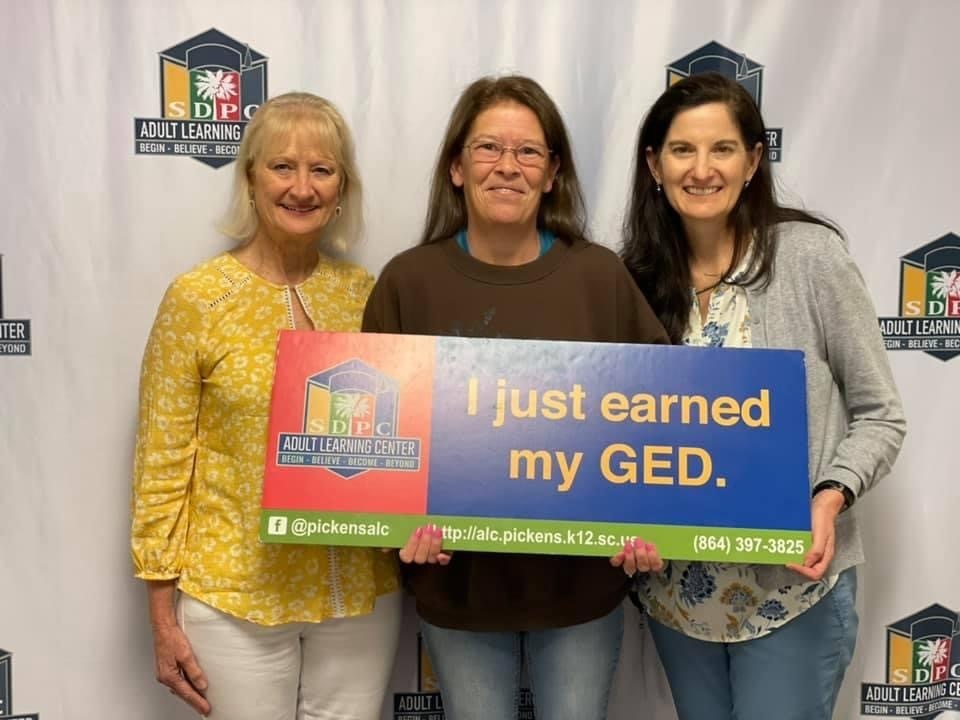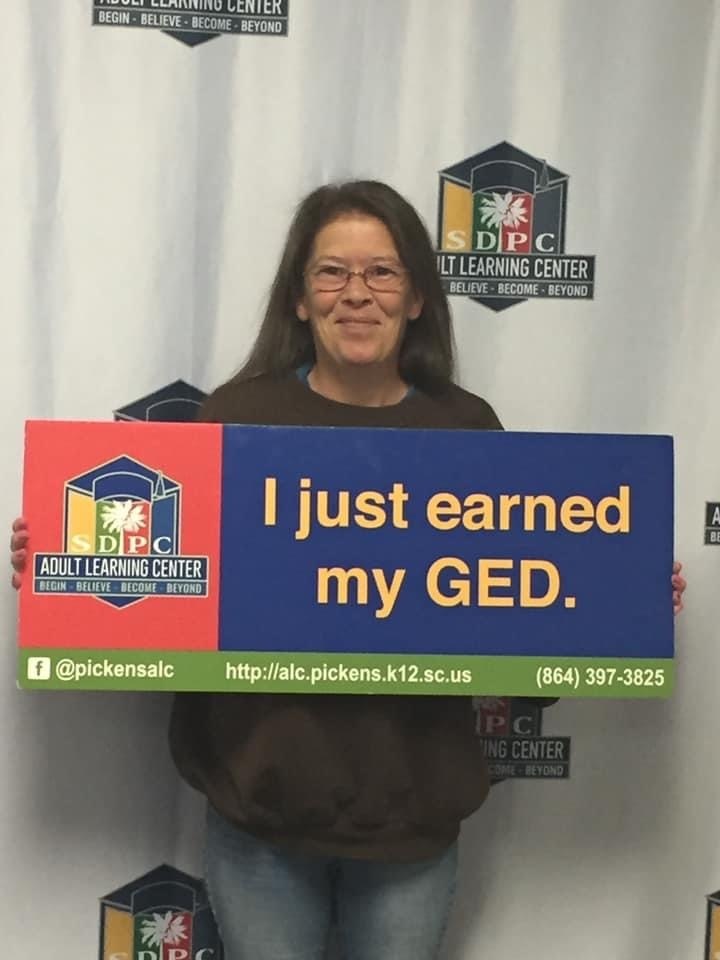 New and returning students - Make plans to attend one day of pre-registration. Be ready to start class on August 9th.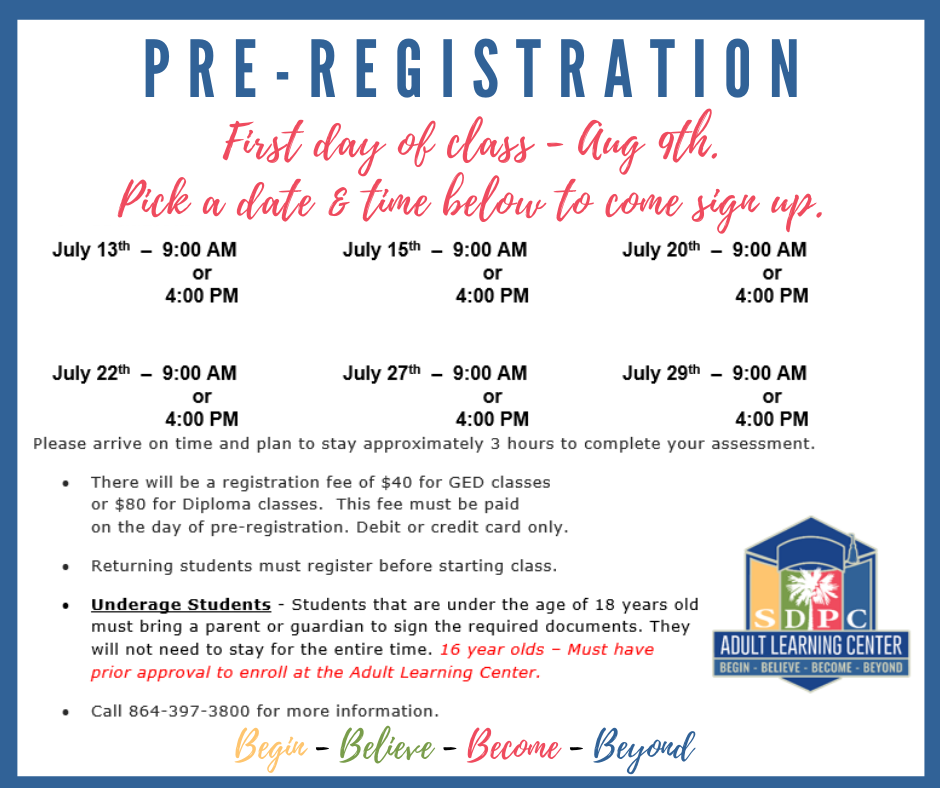 SDPC JOB FAIR Tuesday, June 29, 2021 2 - 4 pm Pickens County Career and Technology Center 990 Chastain Road Liberty, SC 29657 Join the School District of Pickens County for our Job Fair on June 29. We will be interviewing candidates on site for positions including Bus Drivers, Custodial, and Food Service Workers. Click to apply online -
https://pickens.tedk12.com/hire/index.aspx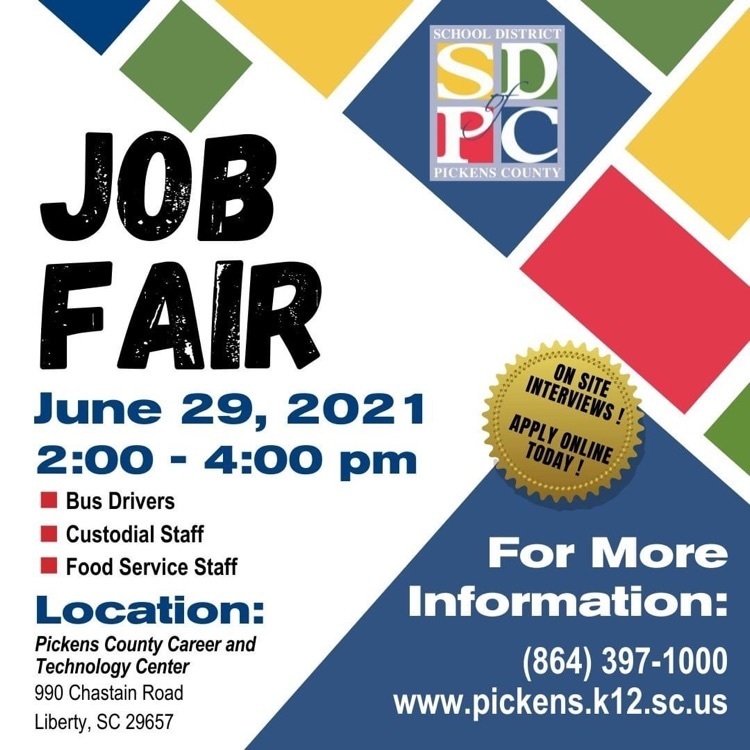 Thank you to @DollarGeneral Literacy Foundation for our grant this year! We are going to use it to continue offering GED classes at West End Elementary School. #dollargeneralliteracygrant