Faculty & Staff Spotlight - April Patterson

Faculty & Staff Spotlight - Cheryl Pitts

Reminder: As scheduled on the 2021-22 school calendar, there will be no school on Monday, November 1, 2021. Enjoy the long weekend! 🎃 🍁 🍂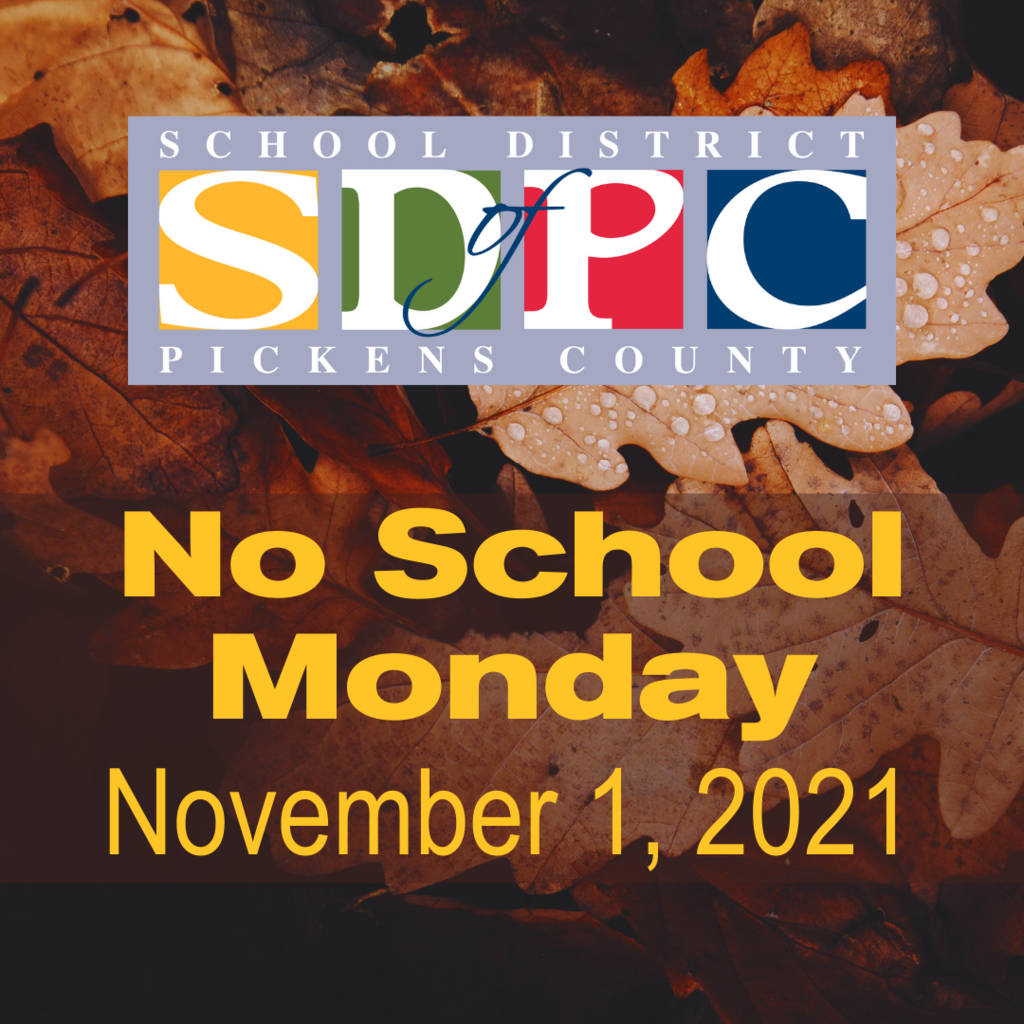 We had a great day at ALC! The rain didn't keep these students from completing their journey. Congratulations to our newest GED graduates Neila, Brooke, and Moira! #GED #scadulted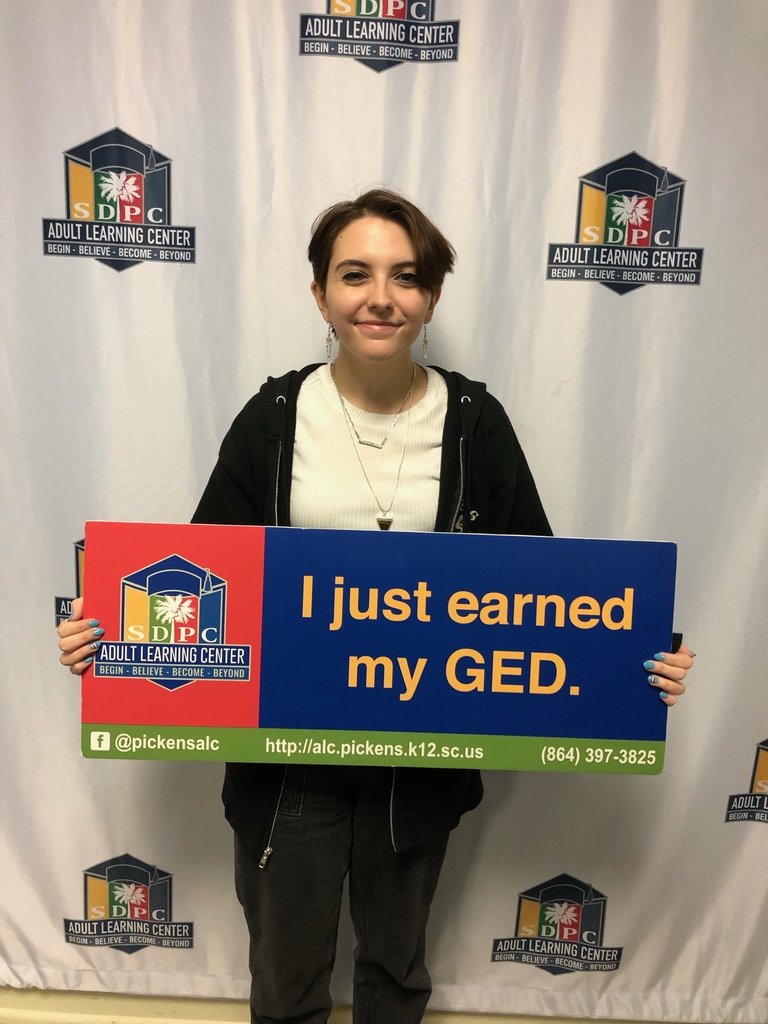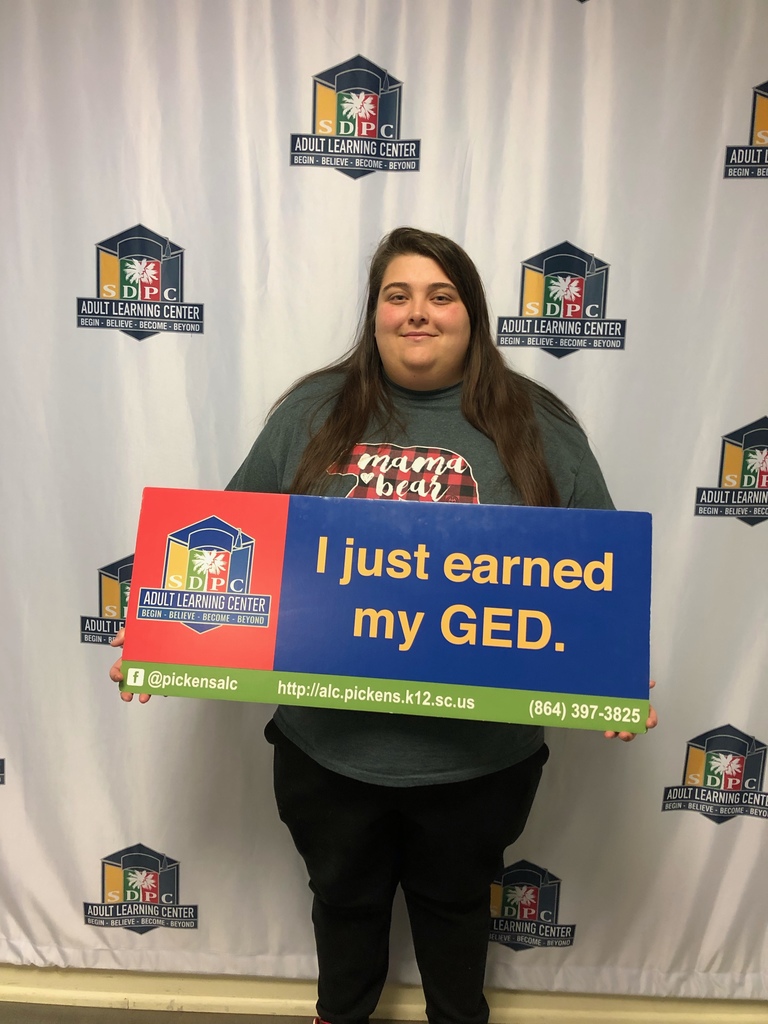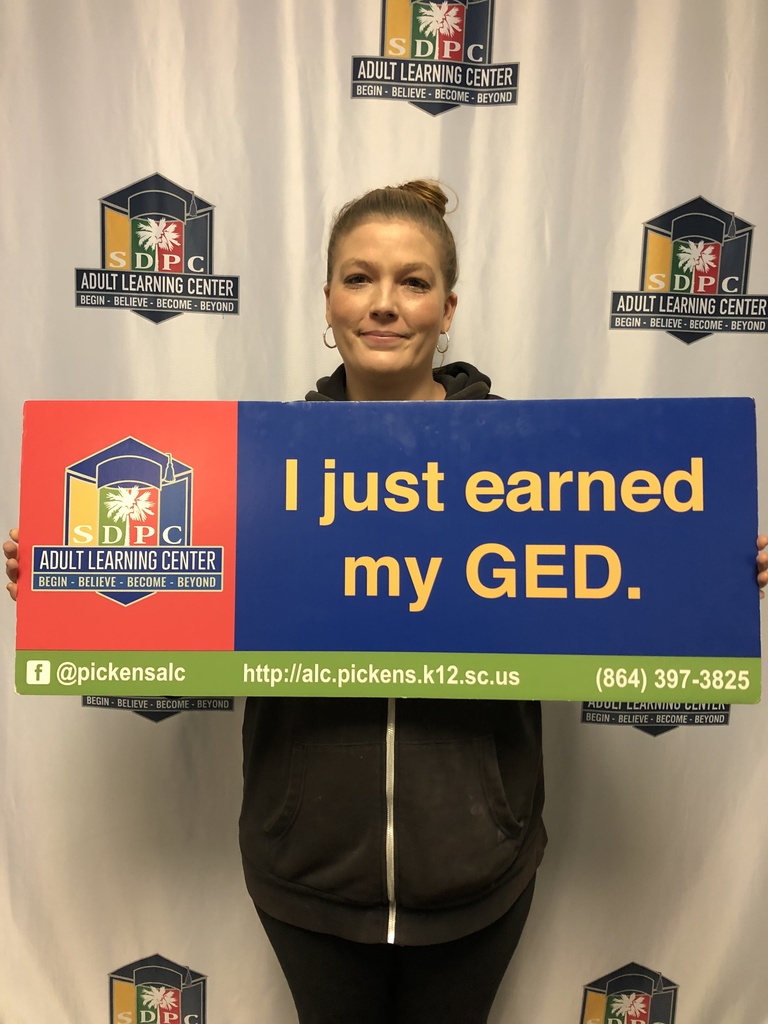 Faculty & Staff Spotlight - Antonio Rincon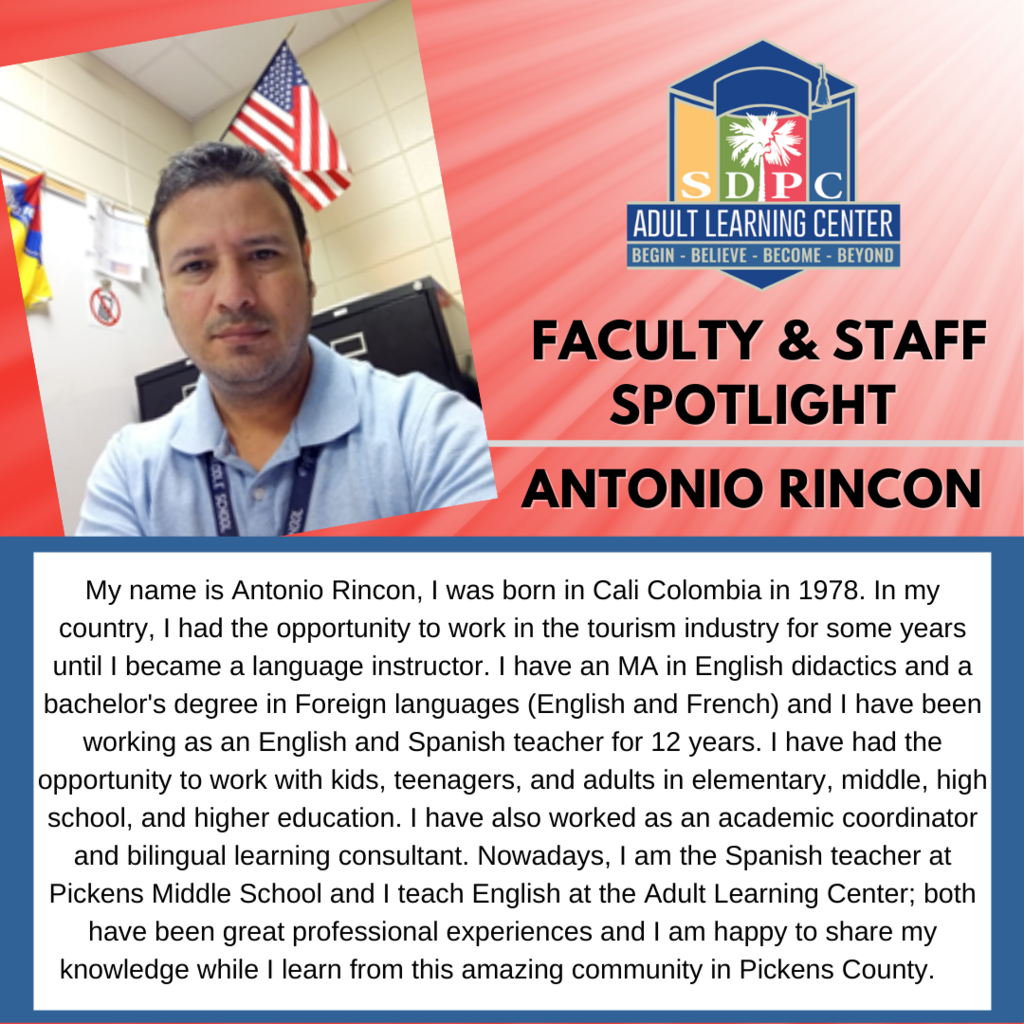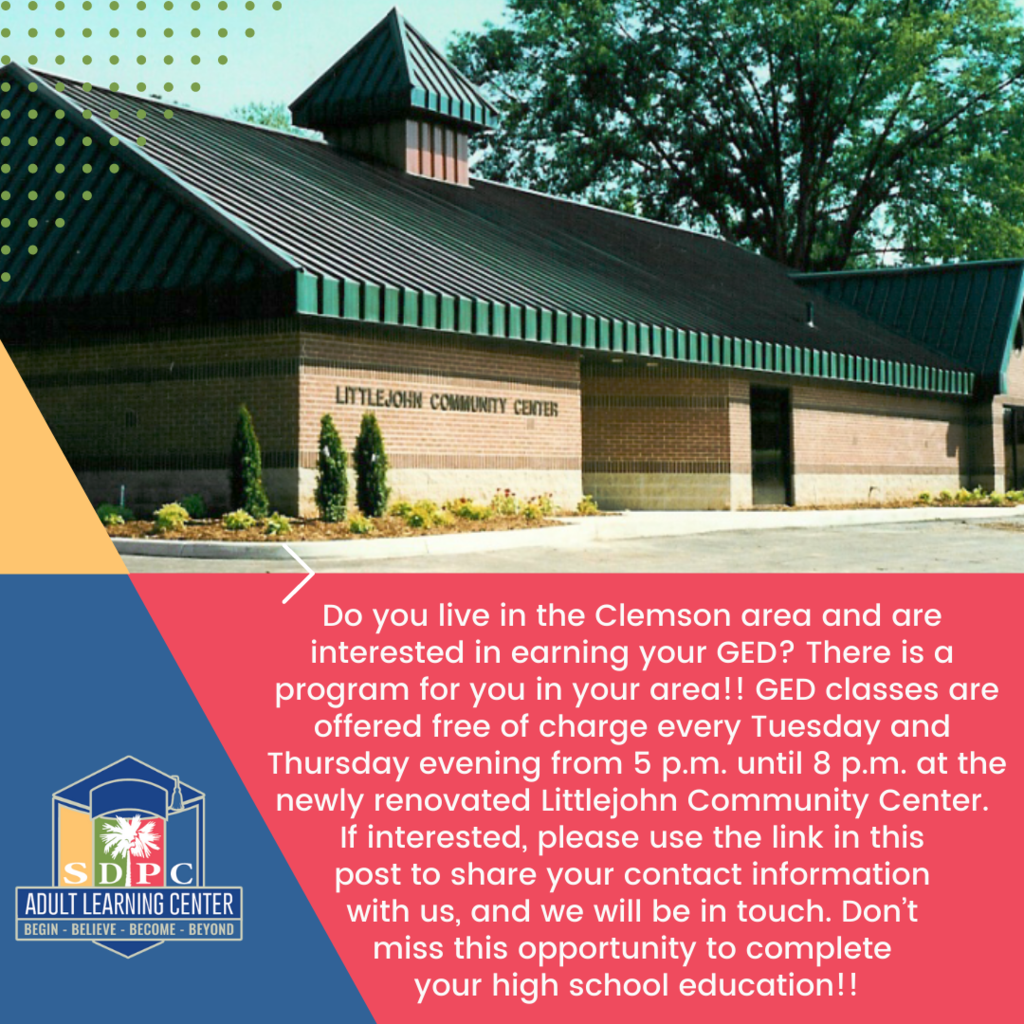 Faculty & Staff Spotlight - Rebecca Donnald

Faculty & Staff Spotlight - Amanda O'Leary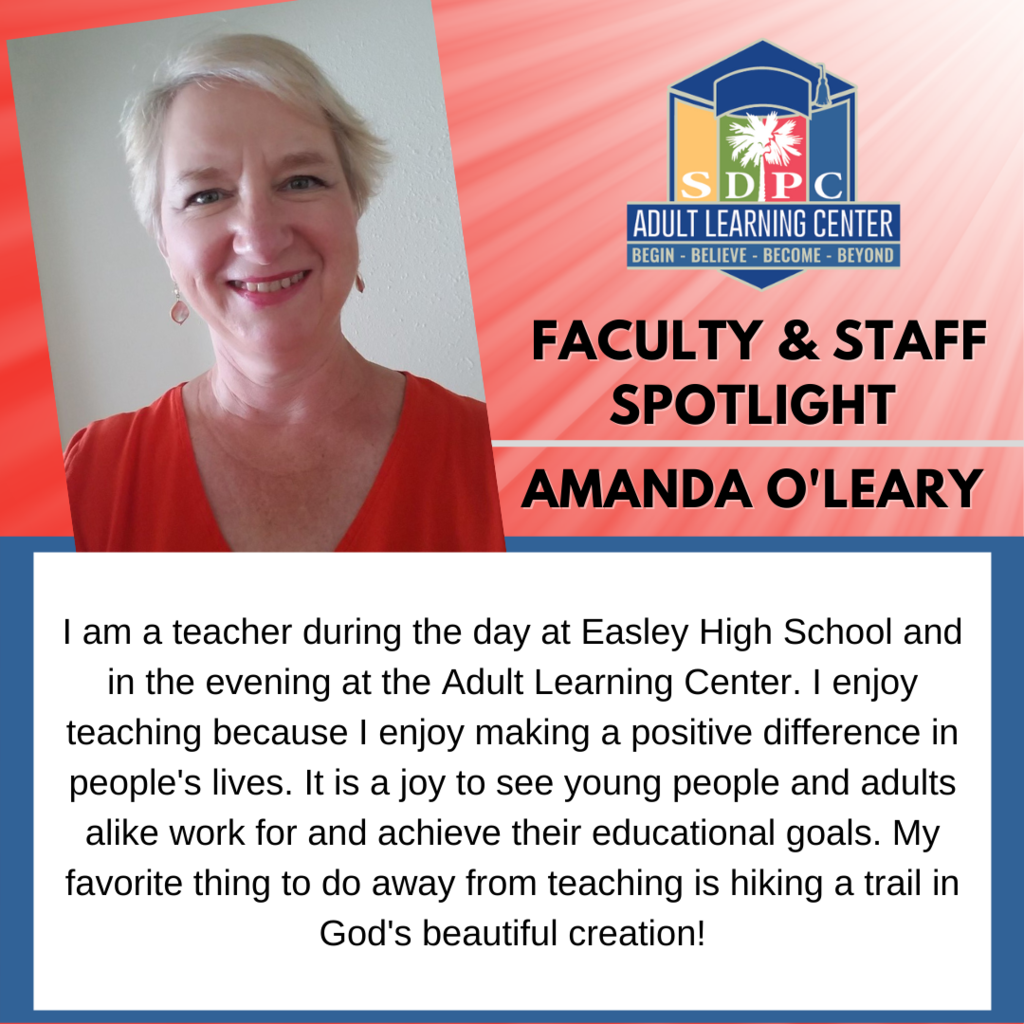 Congratulations to Shelby our latest graduate! We are so proud of your hard work! #scadulted #GED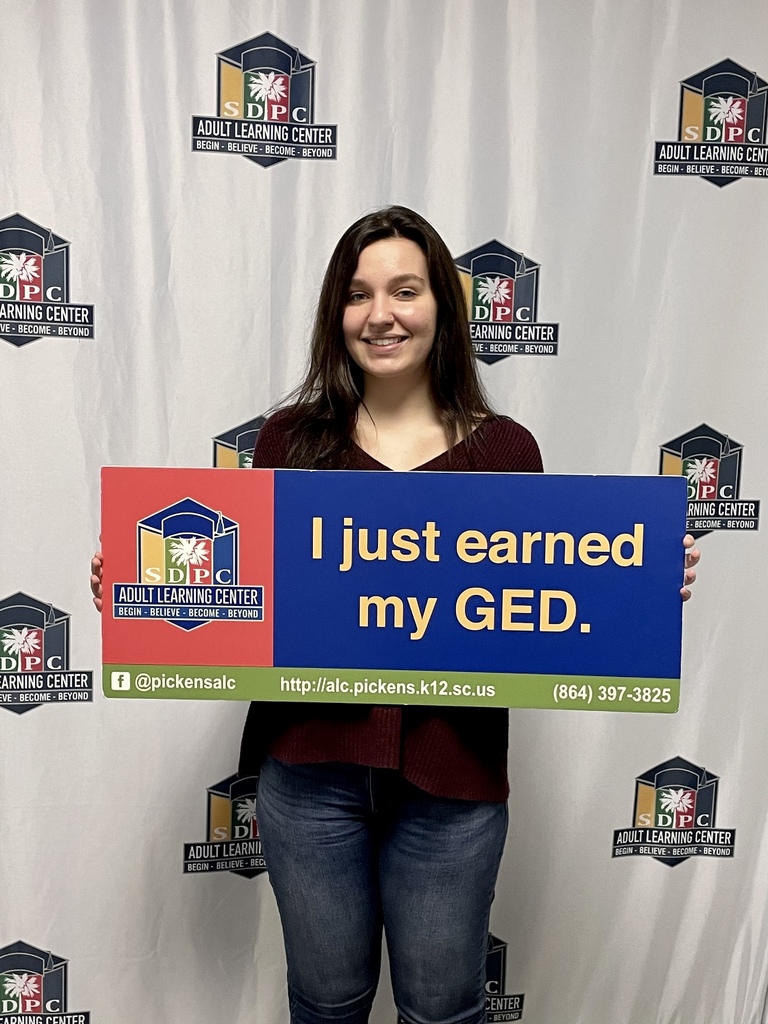 Faculty & Staff Spotlight - Caroline Depot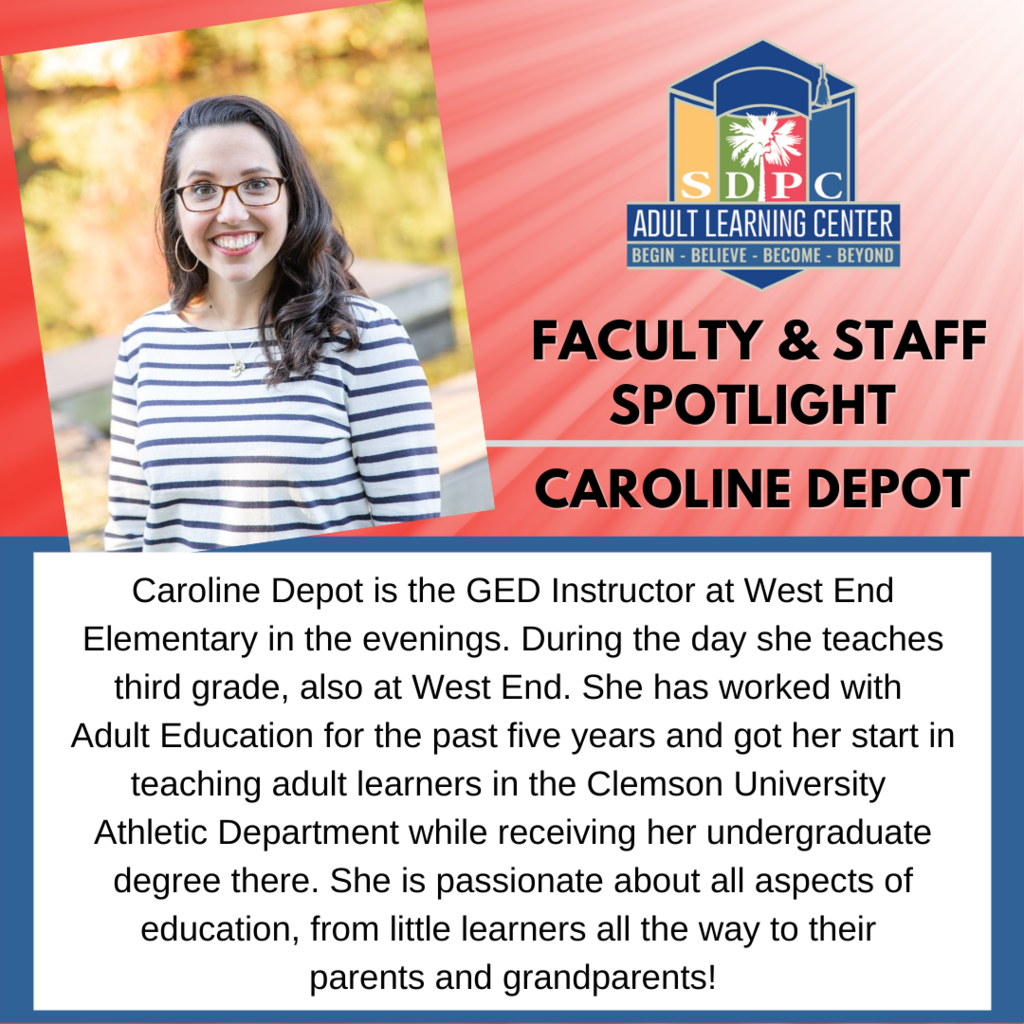 Faculty & Staff Spotlight - Susan Gibson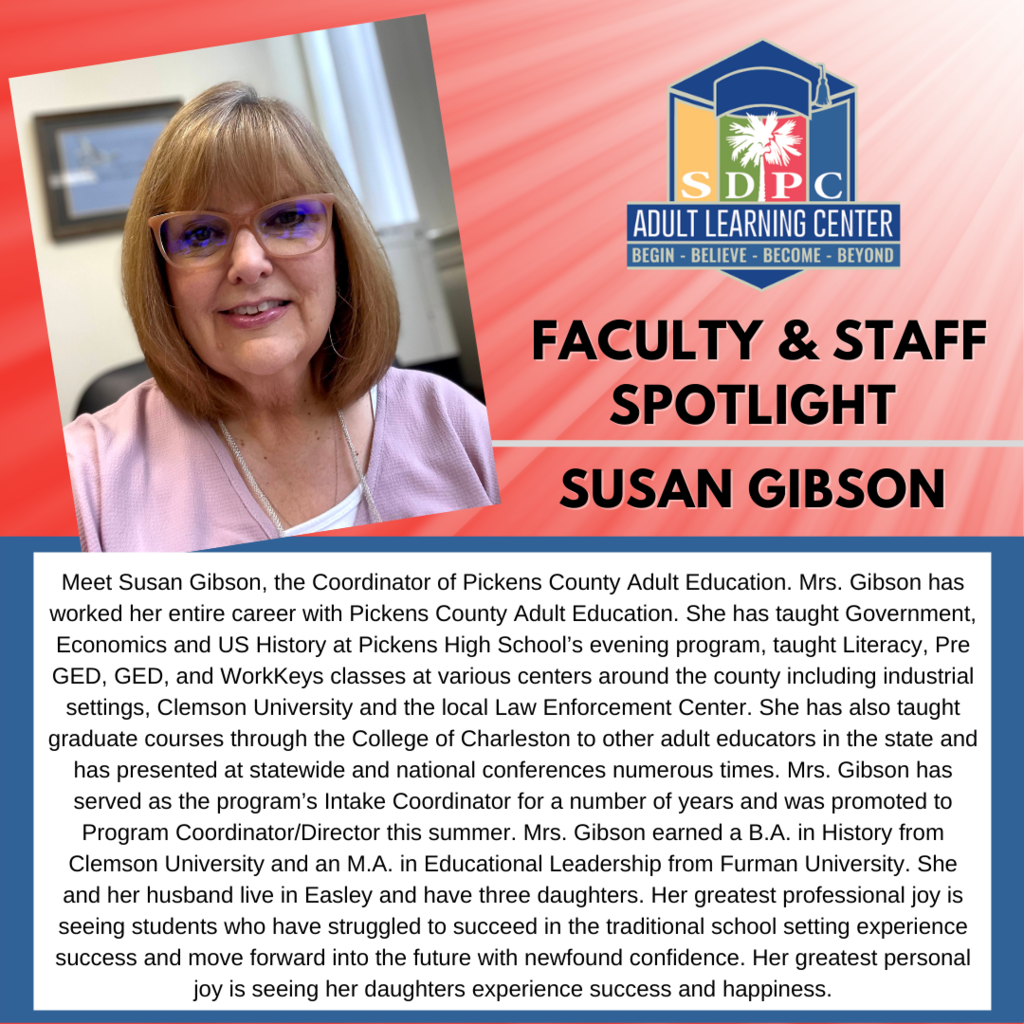 Faculty & Staff Spotlight - Donna Wyatt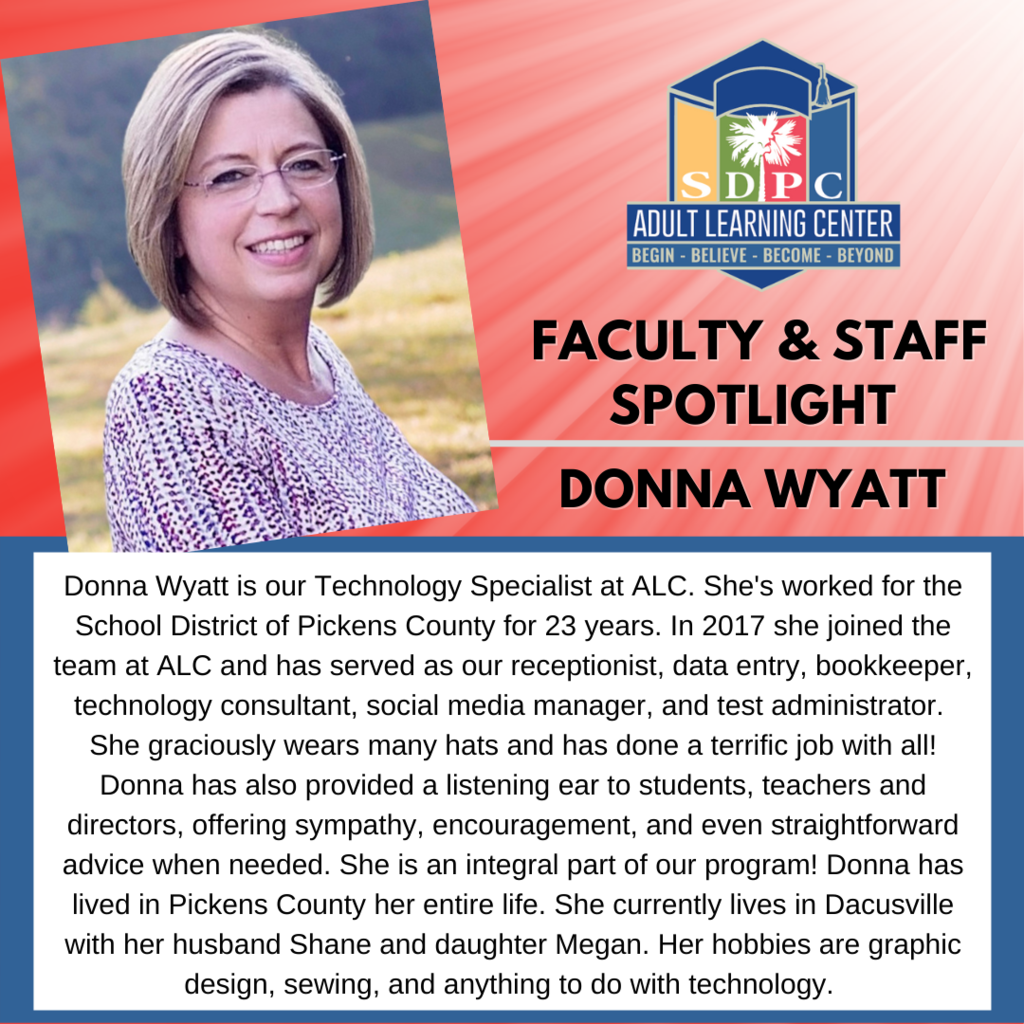 Pickens County Adult Education is fortunate to have many hard working and caring faculty and staff members who work with our students to help make success possible. Over the next few weeks we are going to introduce you to these wonderful people!

At ALC, we always celebrate our graduates! Today we want to start a new tradition and celebrate the journey to success. So here's our 1st Student Spotlight - Josh Fowler.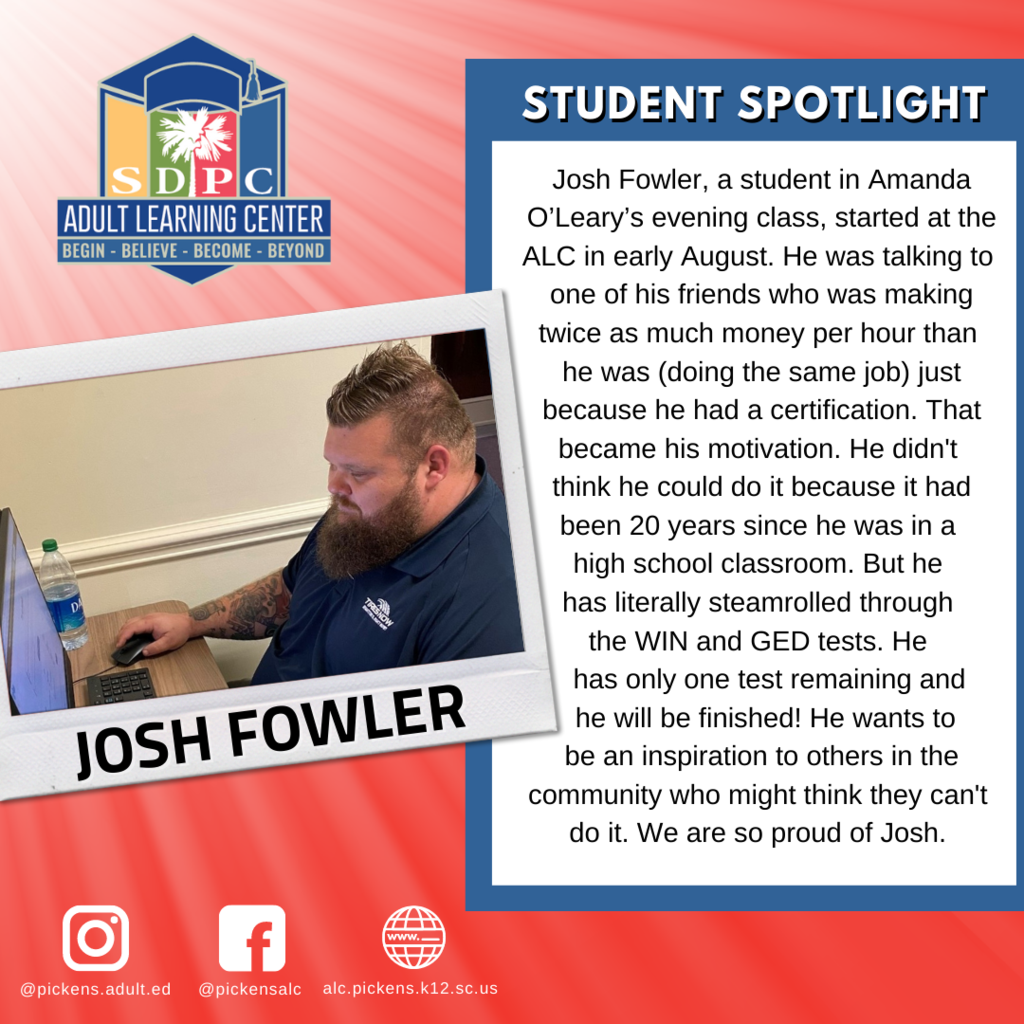 Congratulations to Brandy our newest graduate! Well done! #scadulted #GED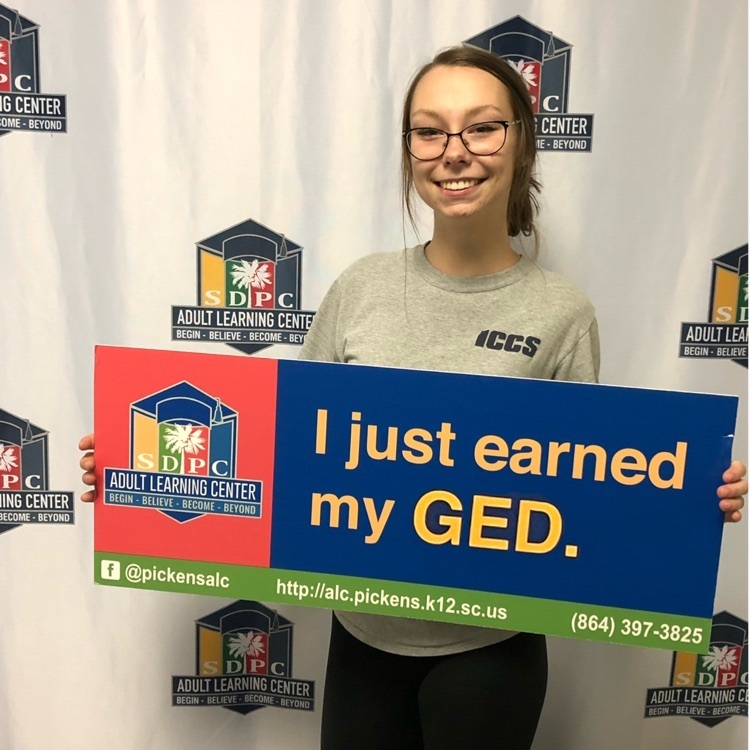 Congratulations to our newest GED graduates Marcio and James!! We are so proud of your hard work and perseverance!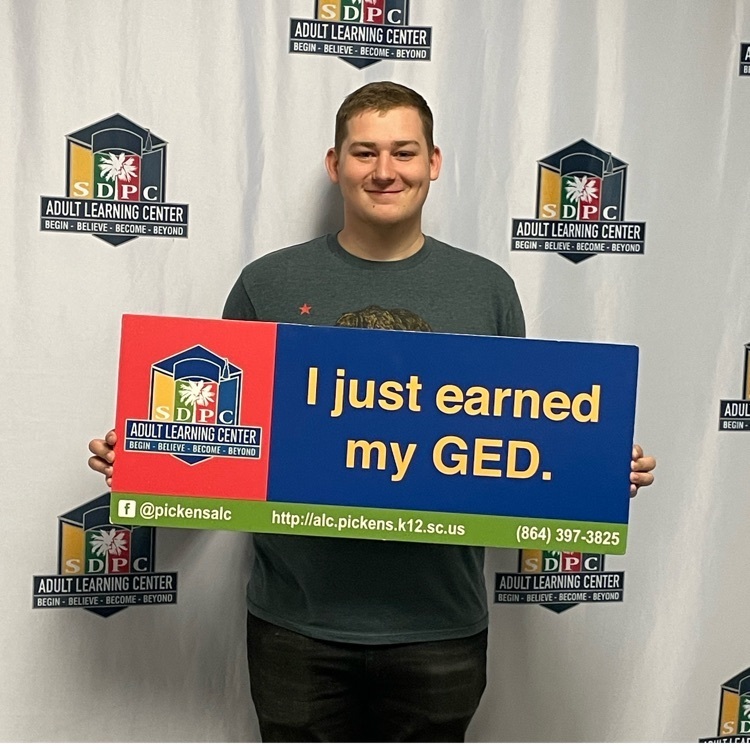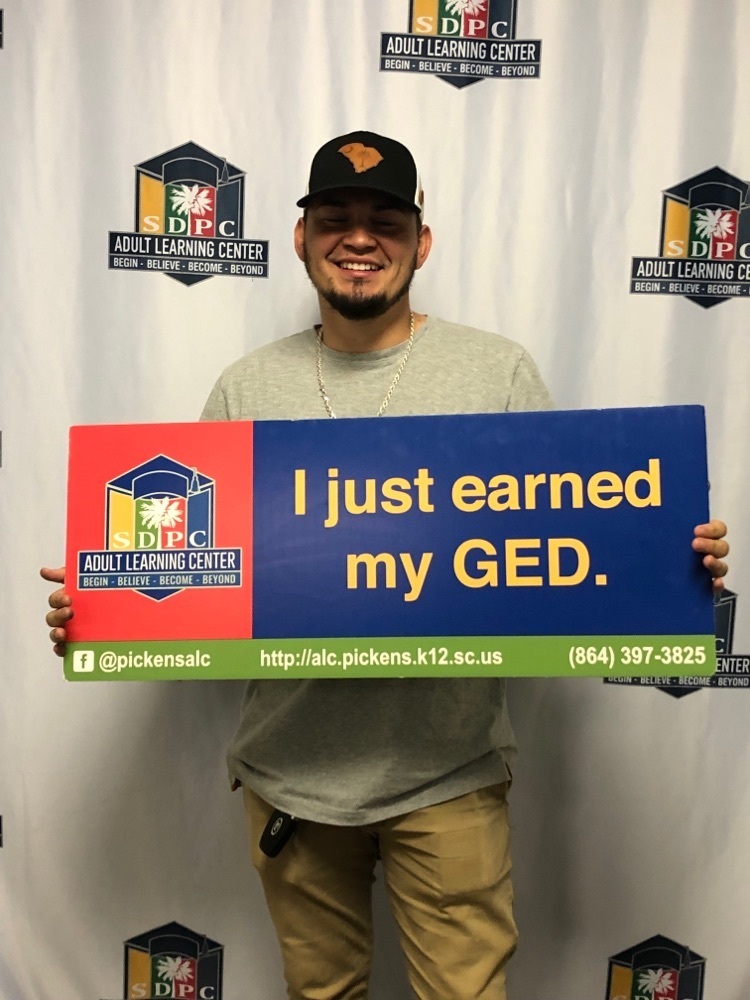 Pickens County Adult Learning Center is planning our first ever Virtual Career Fair!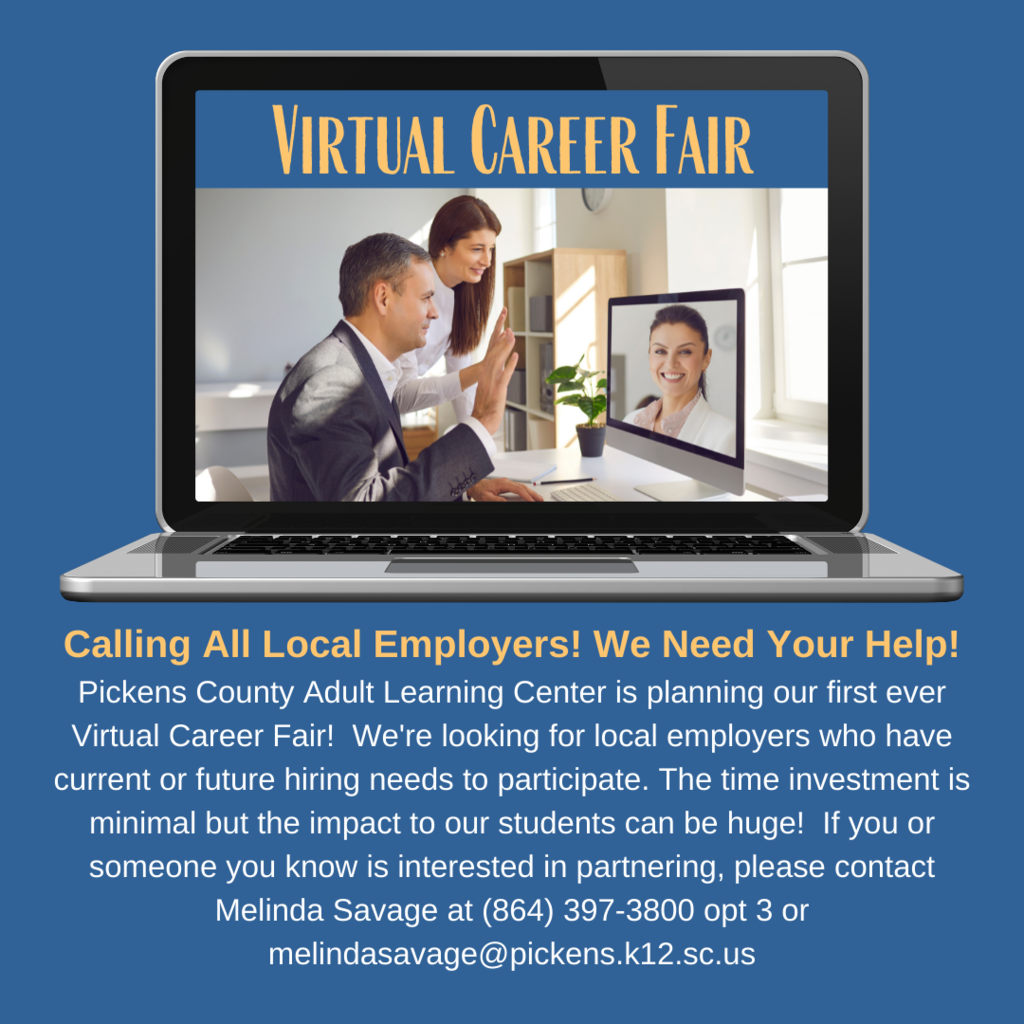 We had a fantastic day at ALC! Congratulations to our newest GED graduates Adrian, Michael, Skyler, and Zander! #GED #scadulted #4grads1day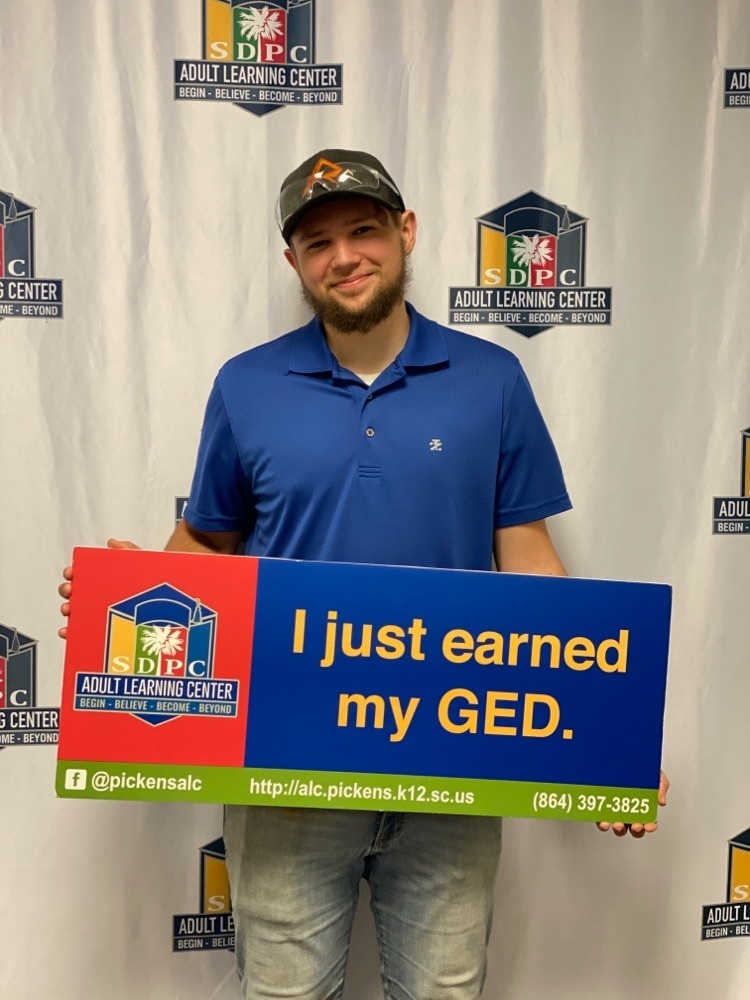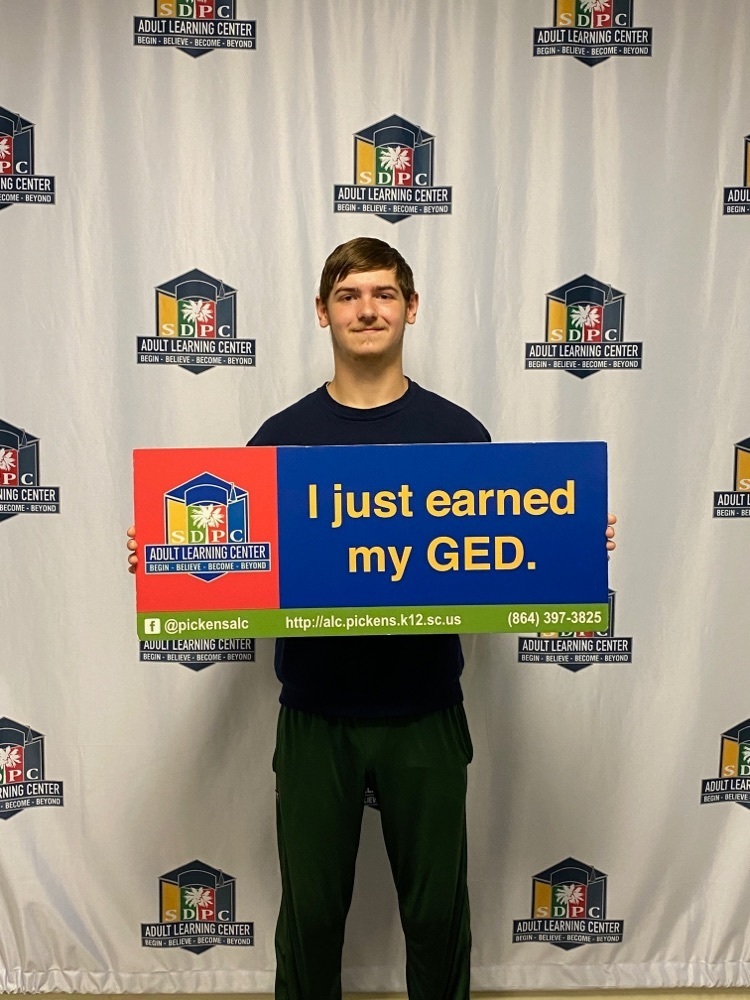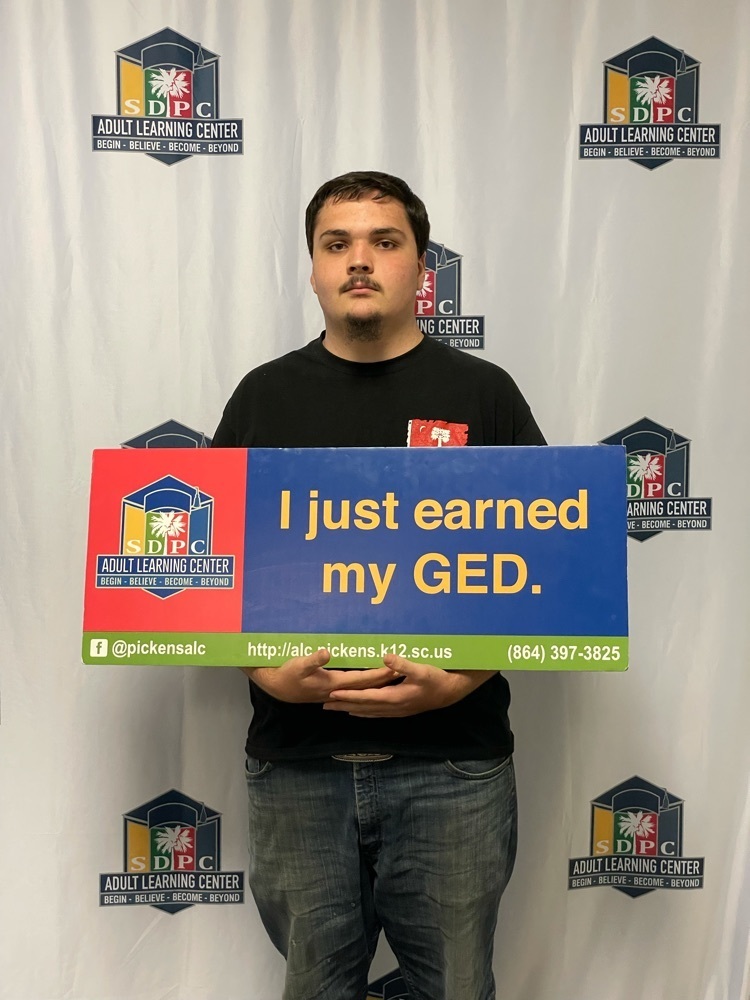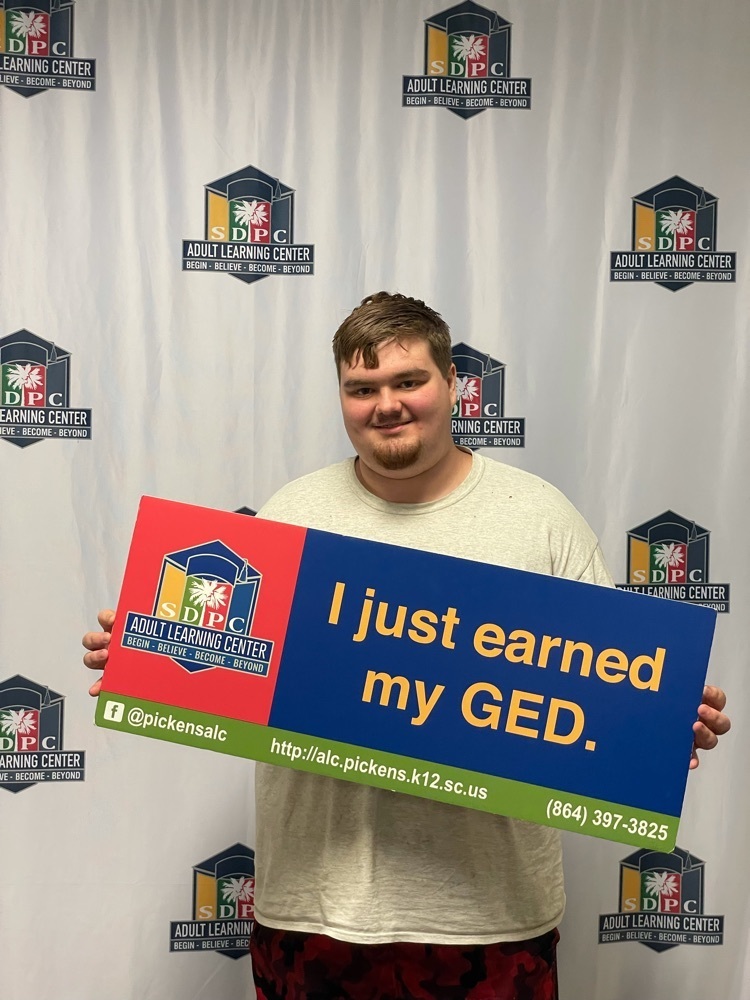 Adult Education in South Carolina makes a difference!!! Be inspired by the stories of lives changed in this video. If you or someone you know, is looking for a life-changing experience, contact Pickens County Adult Education at 864-397-3800 for information on how to join our program!
https://youtu.be/CoPx0szwrSE


Governor Henry McMaster issues a proclamation recognizing the need and importance of adult education in our South Carolina communities.